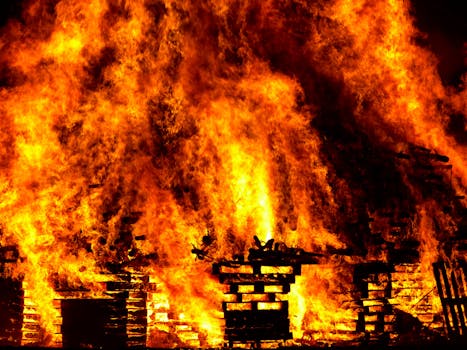 Whether it is family jewelry, the car in your garage, your personal belongings, your home or your loved ones, these are treasured possessions that you would want to protect from loss, damage and injury. Since you will not always be around to watch over the things and people you love, it is important to have a system that will ensure their safety. Luckily, with a home alarm system, there are many reasons why 'better safe than sorry' is easier than ever.
Prevent burglary
It is recommended that you advertise the alarm system in your home if you have installed one. By placing a sign on the front door or lawn, you will deter intruders and burglars from entering your home. In case they do, the alarm will sound, effectively alerting law enforcement in good time. This will ensure that your investments are protected and reduce the chances of losing your possessions.  Even if you don't have a security system, you could always post a sign claiming that you do…

Protection from fire and other hazards
Apart from theft, an alarm system will monitor and protect your home from hazards such as fire, odorless gases and electricity. Such hazards can not only result in damage to your property but may also cause serious injuries and fatalities. Since the system can signal the fire department and any other relevant emergency services, it will help in keeping your home safe.
Affordable safety
With there are many options available when it comes to alarm systems for homes and businesses, it is possible to find one that fits your needs at an affordable price. Rather than applying just the regular security and safety measures, choosing the right alarm system will help you access important features that will protect the investment that is your home. It would be wise to spend on the system and enjoy the peace of mind it is associated with.  Or, for those DIY-ers out there (with an Android-powered phone or tablet), find out how to rig up your own security/surveillance system with Home Security System DIY PRO using Android and TI CC3200 SimpleLink.
Dependable technology
Today, a good number of alarm systems for homes feature the latest technology. This is not only dependable but also allows you to monitor your home from your mobile device and from any location. Such technology makes the system practical, reliable and dependable.
Nominate a keyholder
In case you are away on holiday, your home alarm system will be your watchman. The system will signal your preferred contacts when someone
tries to gain unauthorized access to your home. Whenever the alarm is triggered, the alarm system will reach out to this contact, making it possible for them to contact police, fire, or other emergency services for help.
In addition to these advantages, a reliable home alarm system will help to lower your insurance premiums. Both the building and your belongings will be exposed to fewer risks, a factor that will save you money.